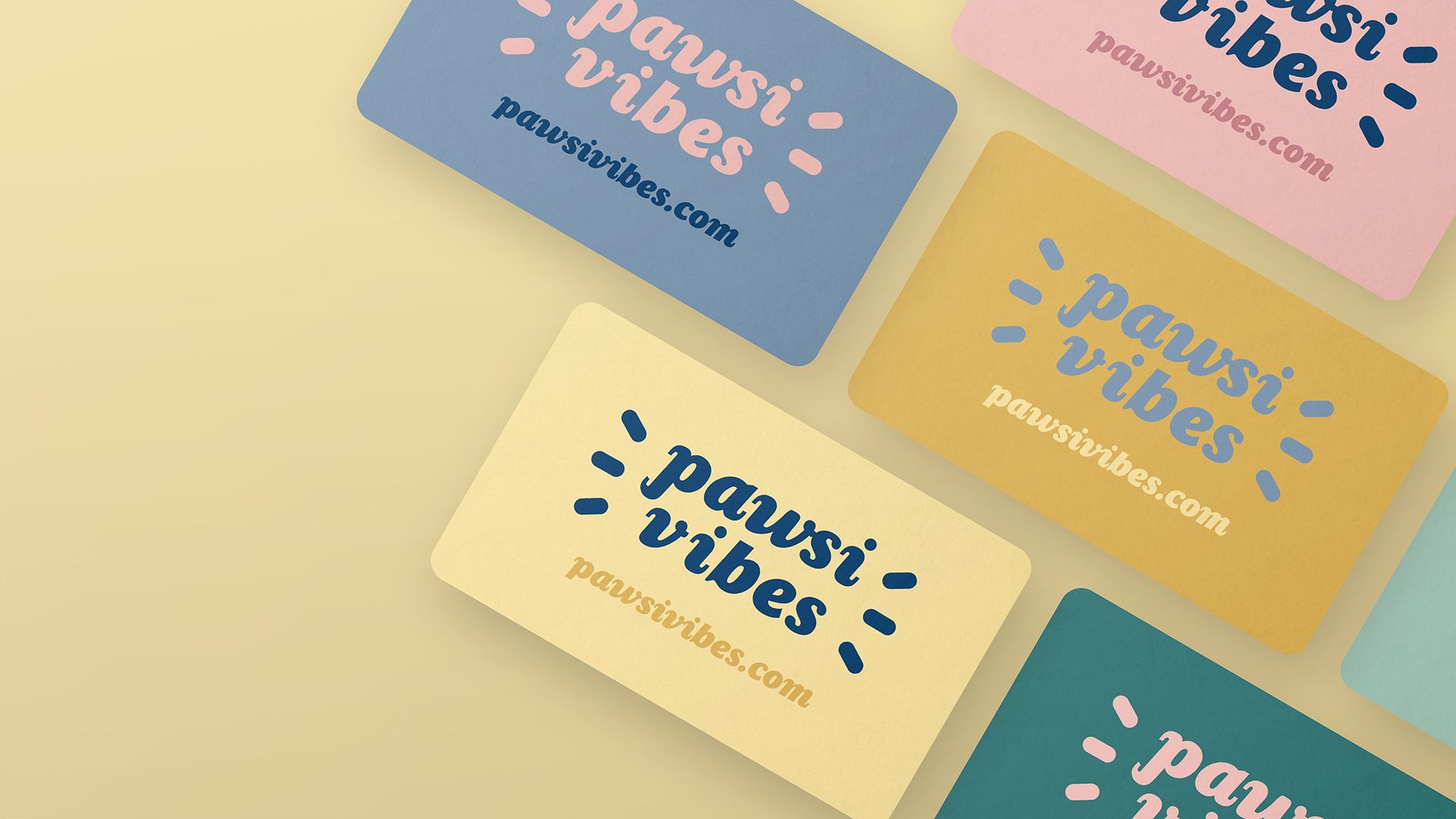 When a client tells me they need cute + trendy, I am there. PawsiVibes reached out for packaging and web design with only a business concept and a theme to serve as springboards. Working with the client from brainstorming sessions to final templated art, I was able to deliver on-brand, trendy packaging for a variety of products and applications.
The web design aspect was tricky – I had to

work

around limitations of the Squarespace platform on a tight deadline. Wireframes helped narrow down options and get the vibe into focus, and before long we had a clean, energetic website design which exceeded my client's expectations.
[Website due to launch in July 2021]